STEP 1
Create or customize your countdown widget in Pretty Progress iPhone's app.
Tap the (+) button to create a new countdown. You can also select and edit an existing countdown or duplicate one from the Library screen.
Choose what type of countdown you want. "Date counter" counts until one specific date. "Timer" counts down an amount of time.
Enter the initial date for your countdown. By default it is today.
If you chose "Date counter", enter the final date or deadline of your countdown. If you chose "Timer" select the amount of time you want to count down.
You can optionally choose to repeat your countdown or timer and its frequency. You can also add personal notes to your countdown.
Select if you want the countdown or timer to show its progress by percentage or by the time that has passed/left and its time units.
You can also choose to count down or to count up. Your countdown will change accordingly.
Personalise your countdown starting from the designs provided. Every design and style has different customisation options. Play with them and create your unique countdown to feel inspired by it.
Once you are happy with the result, tap "Create" (or "Save" if you are editing a countdown).
You'll see your countdown on the app Home Screen with all the other countdowns created.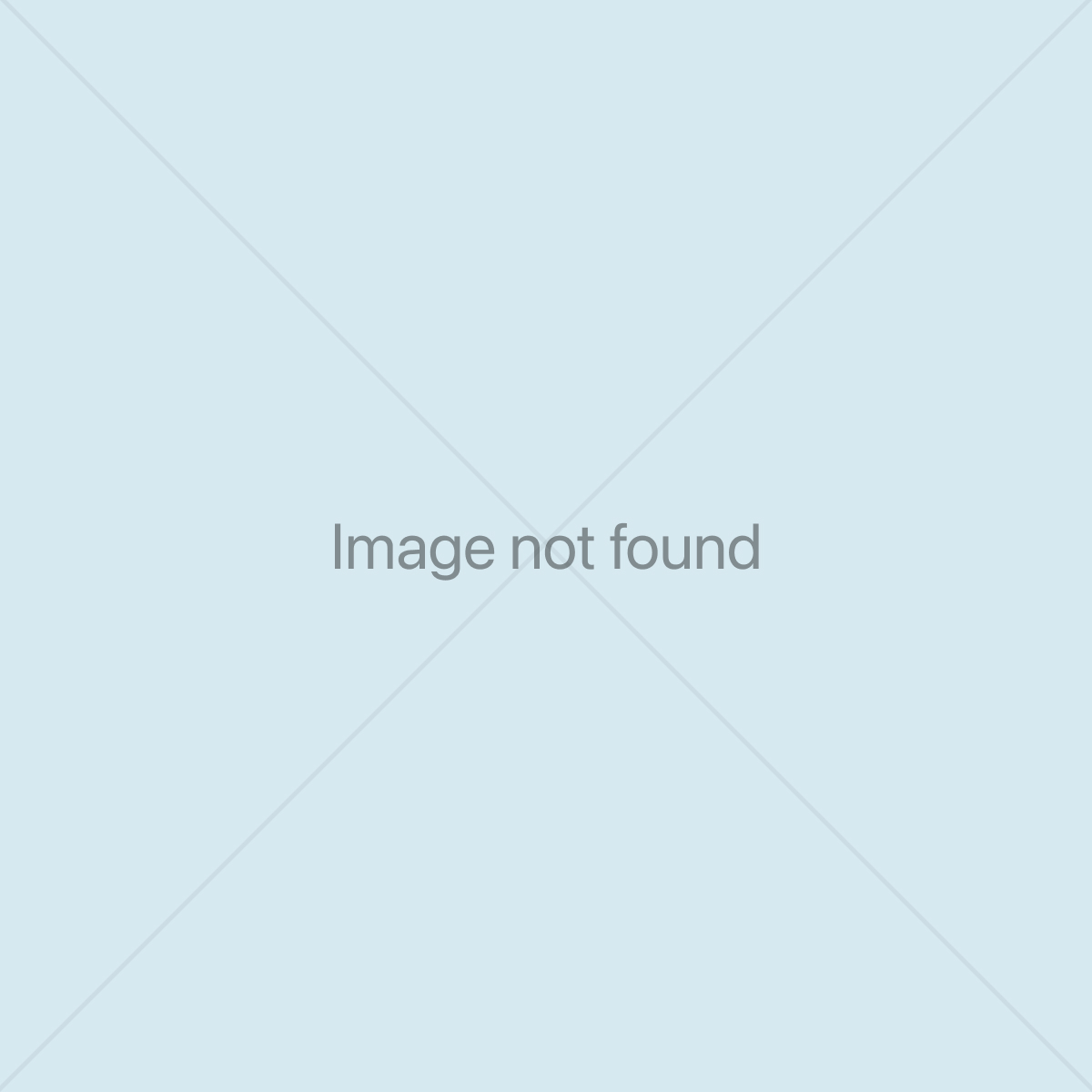 STEP 2
Synchronise the countdowns of your iPhone with your Apple Watch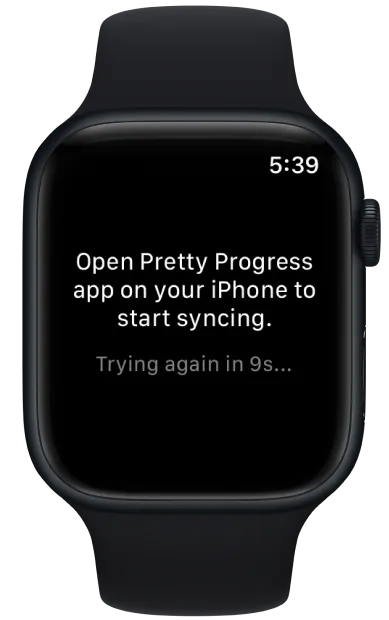 Pair your Apple Watch with your iPhone, and the timers will synchronise automatically every 10 seconds or less after the first time Pretty Progress is open on your Apple Watch.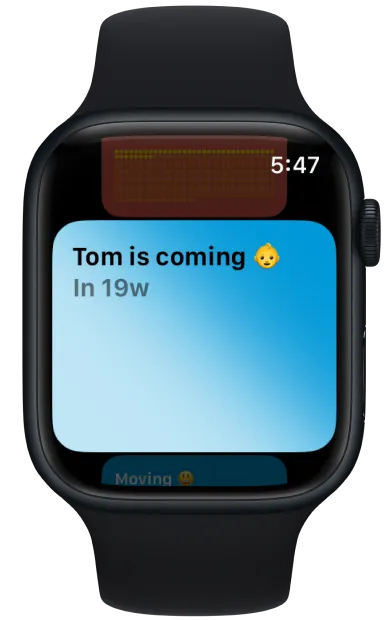 If you want to force a synchronisation for your countdowns, open Pretty Progress app in both, your Apple Watch and your iPhone, at the same time.
Once your devices are synchronised, any change on Pretty Progress app's Home Screen or countdown will reflect automatically on your Apple Watch.
STEP 3
Add your countdown on your Apple Watch Face Complications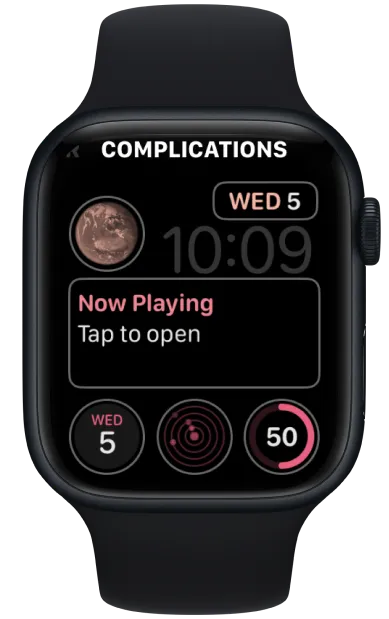 Long tap in your current Watch Face to open the Faces editor.
Create a new Watch Face or tap in the "edit" button of your current Watch Face. Beware that for adding a complication, the Watch Face that you use needs to support adding circular, rectangular, corner or inline complications. Not all the Watch Faces support all complications.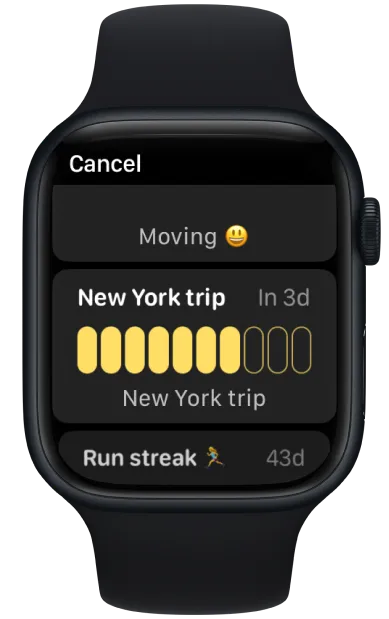 While editing the Watch Face, scroll horizontally until "Complications".
Tap in the complication area in which you want to add your countdown or timer.
A list with all the complications available will appear. Scroll until Pretty Progress and tap in the countdown that you want to add to your Watch Face.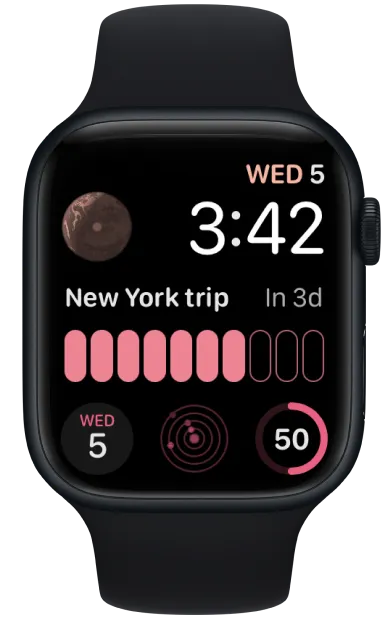 The countdown will be added to your Watch Face.
You can further customise your Watch Face, including adding more than one countdown or changing the colour scheme. Pretty Progress complications will adapt to the colour scheme that you use for your Watch Face.
Use the digital crown button to accept all the changes.