Track how many days until Christmas with a Countdown Widget on your iPhone.
A beautiful app to enhance your Christmas countdown. Add countdown widgets and timers on your Home Screen and Lock Screen and stay excited with reminders.
Home Screen widgets
Lock Screen widgets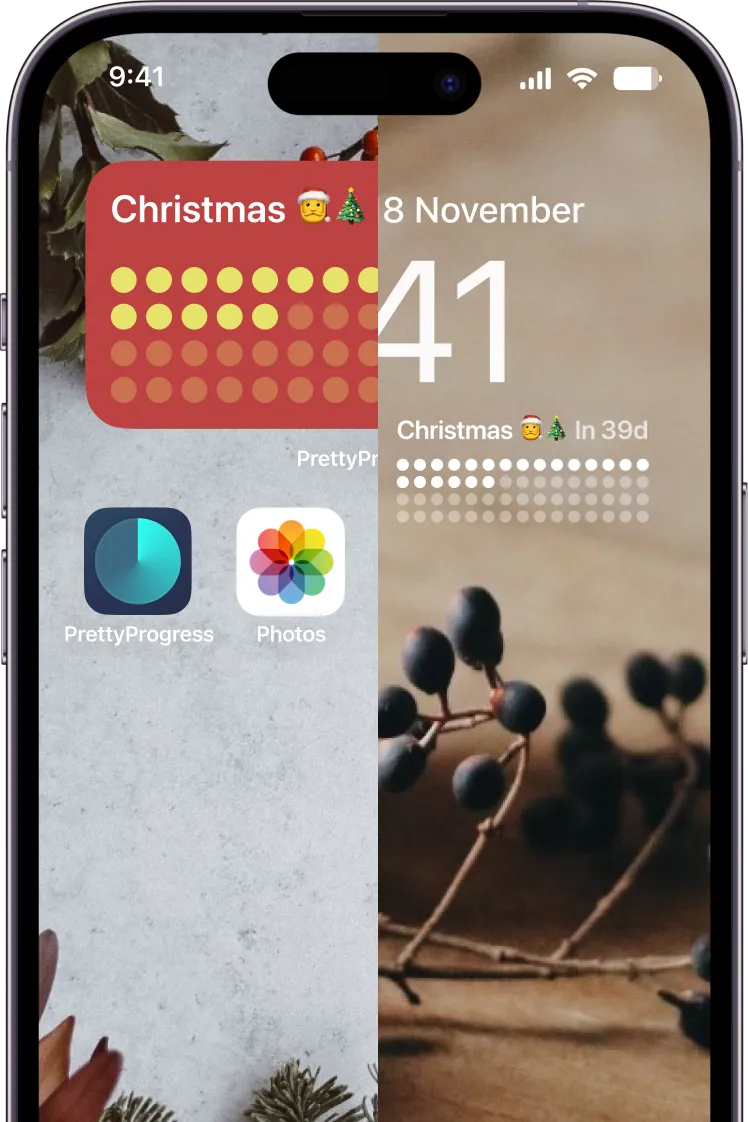 🎅
Ho ho ho! Make it a Santa tracker and count down the days until Santa arrives.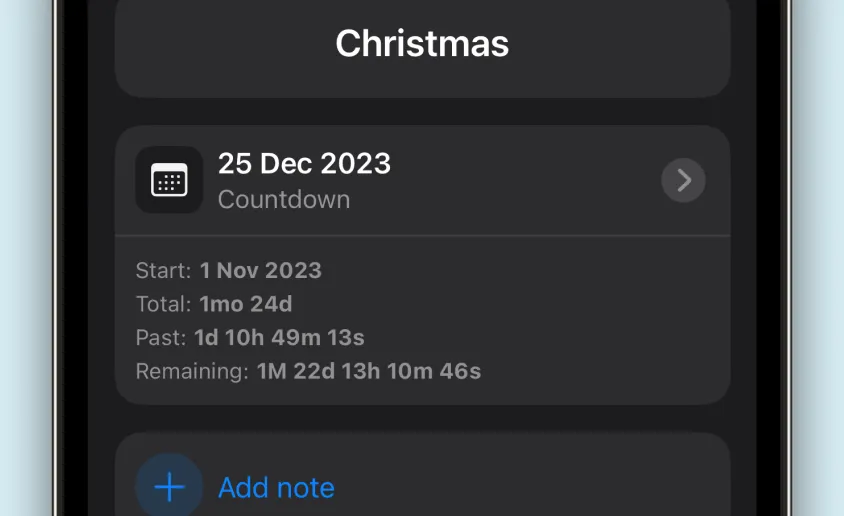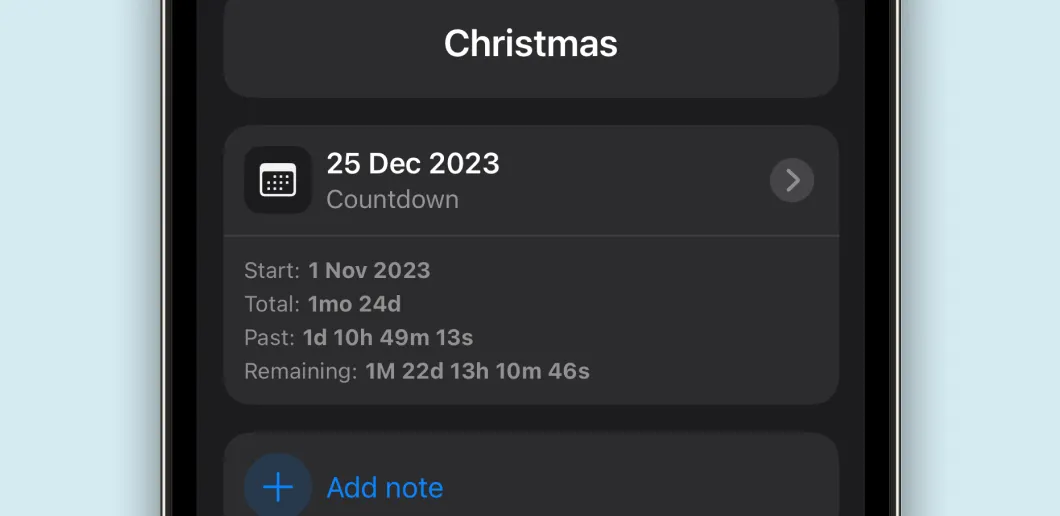 User friendly
Easily set up and customize your Christmas countdown, adding a touch of holiday magic to your device.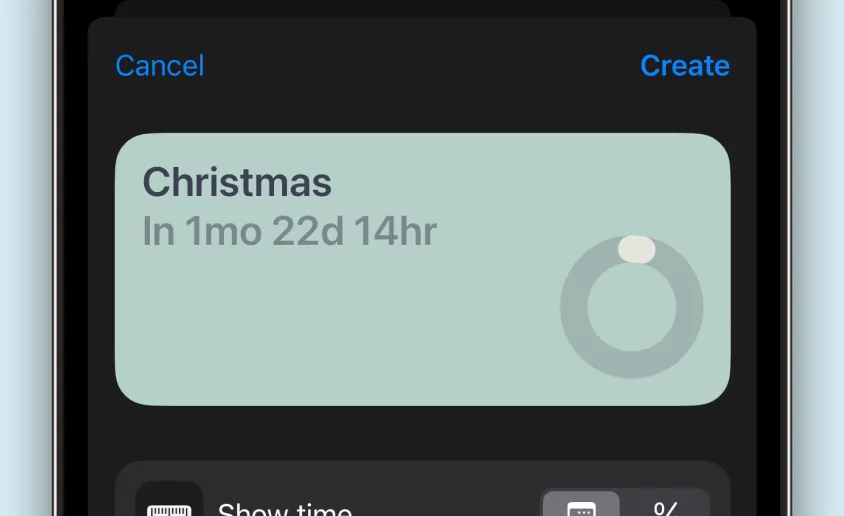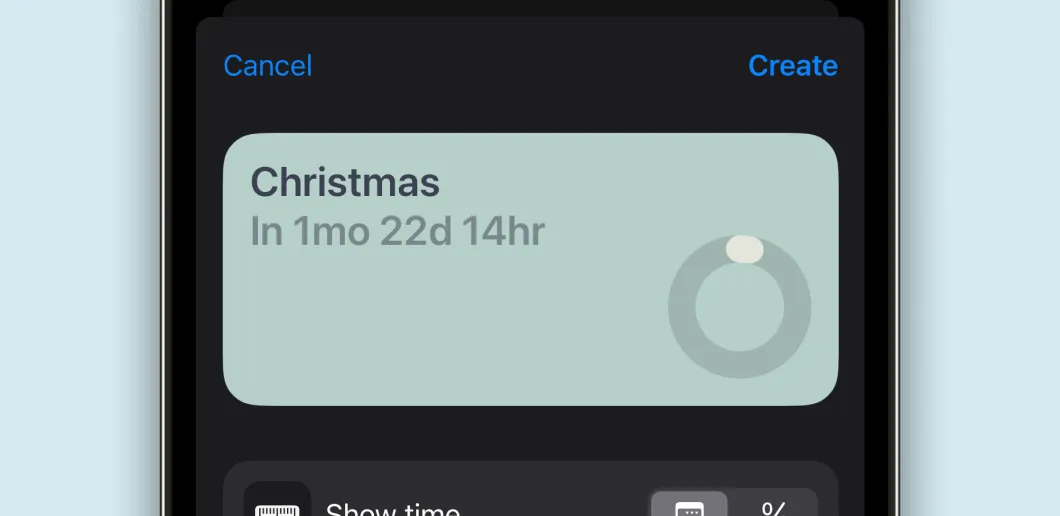 Custom festive visualization
How many weeks, days, or hours until Christmas? Tailor the countdown widget to your preference, adding to your excitement as the holiday draws near.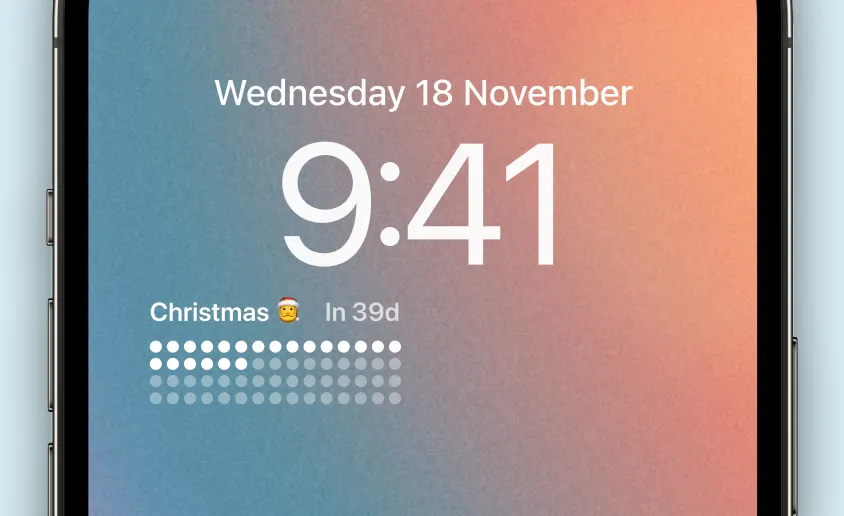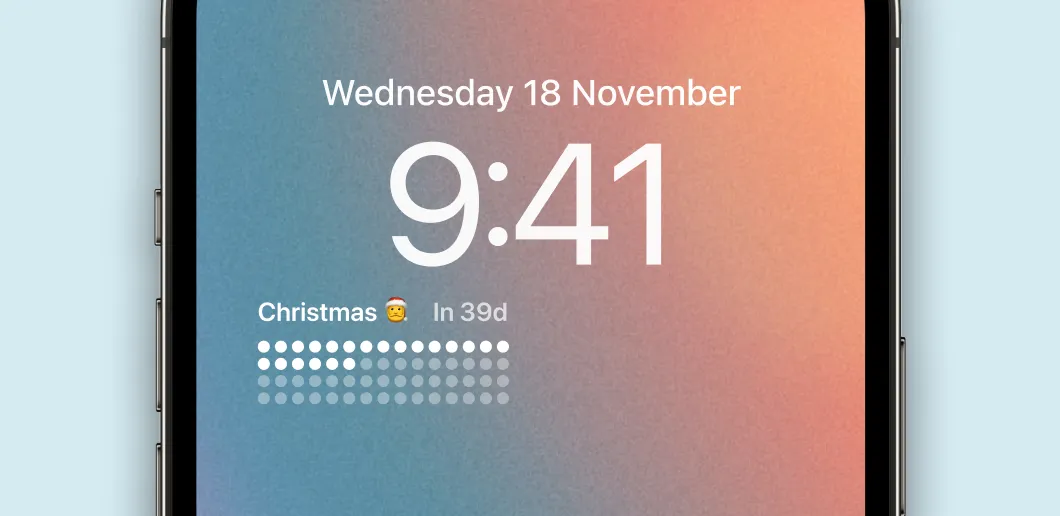 Christmas countdown at a glance
View and manage your holiday journey effortlessly with Lock Screen widgets. Keep your festive goals in sight to stay in the Christmas spirit.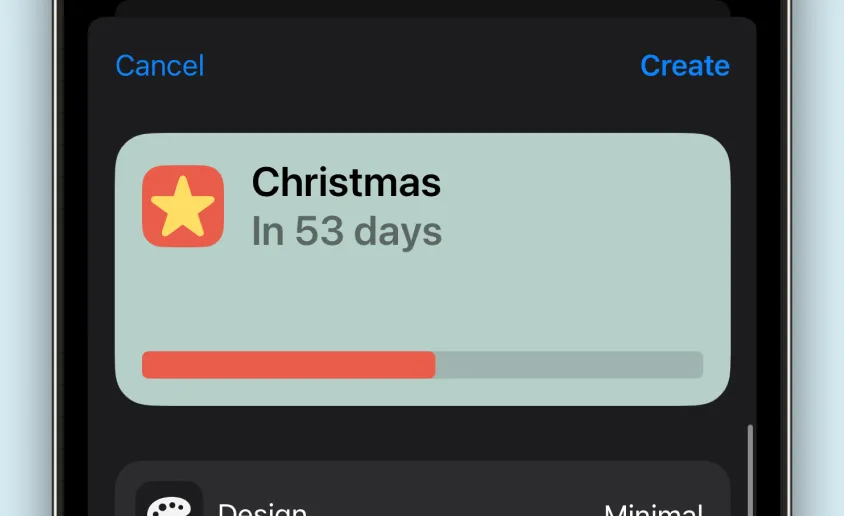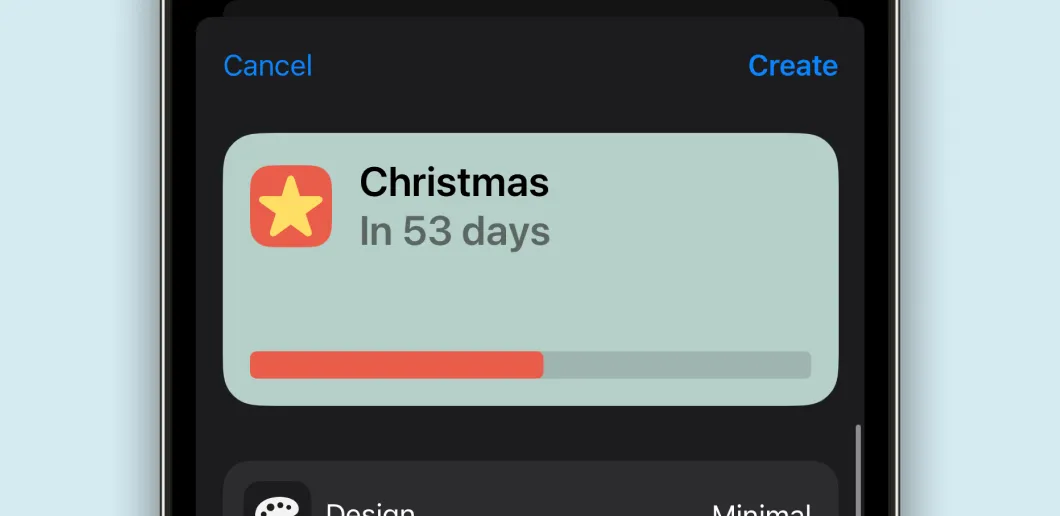 Customizable visuals
Personalize your Christmas countdown widget to match your holiday style and infuse your device with the holiday spirit.
And other Merry features
Seamless synchronisation
Your Christmas countdown on all your Apple devices – iPhone, iPad, Apple Watch, and Mac (Silicon).
Receive reminders
Stay in the Christmas spirit with joy-filled reminders to keep you on track for your holiday celebrations.
Add notes
Capture your holiday experiences, and treasured moments, to revisit and relish for years to come.
Make every day merry and bright. Begin your Christmas countdown with Pretty Progress.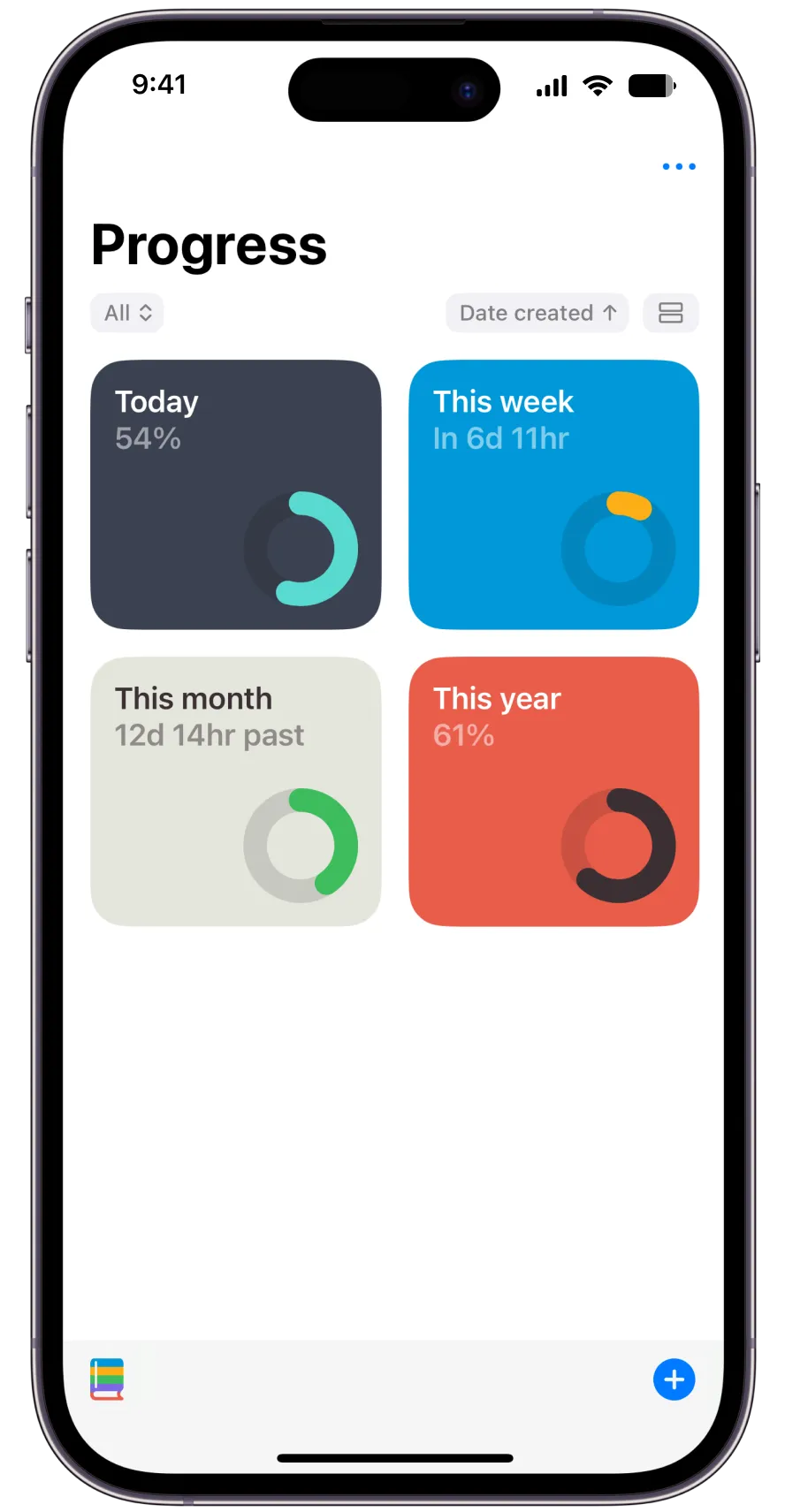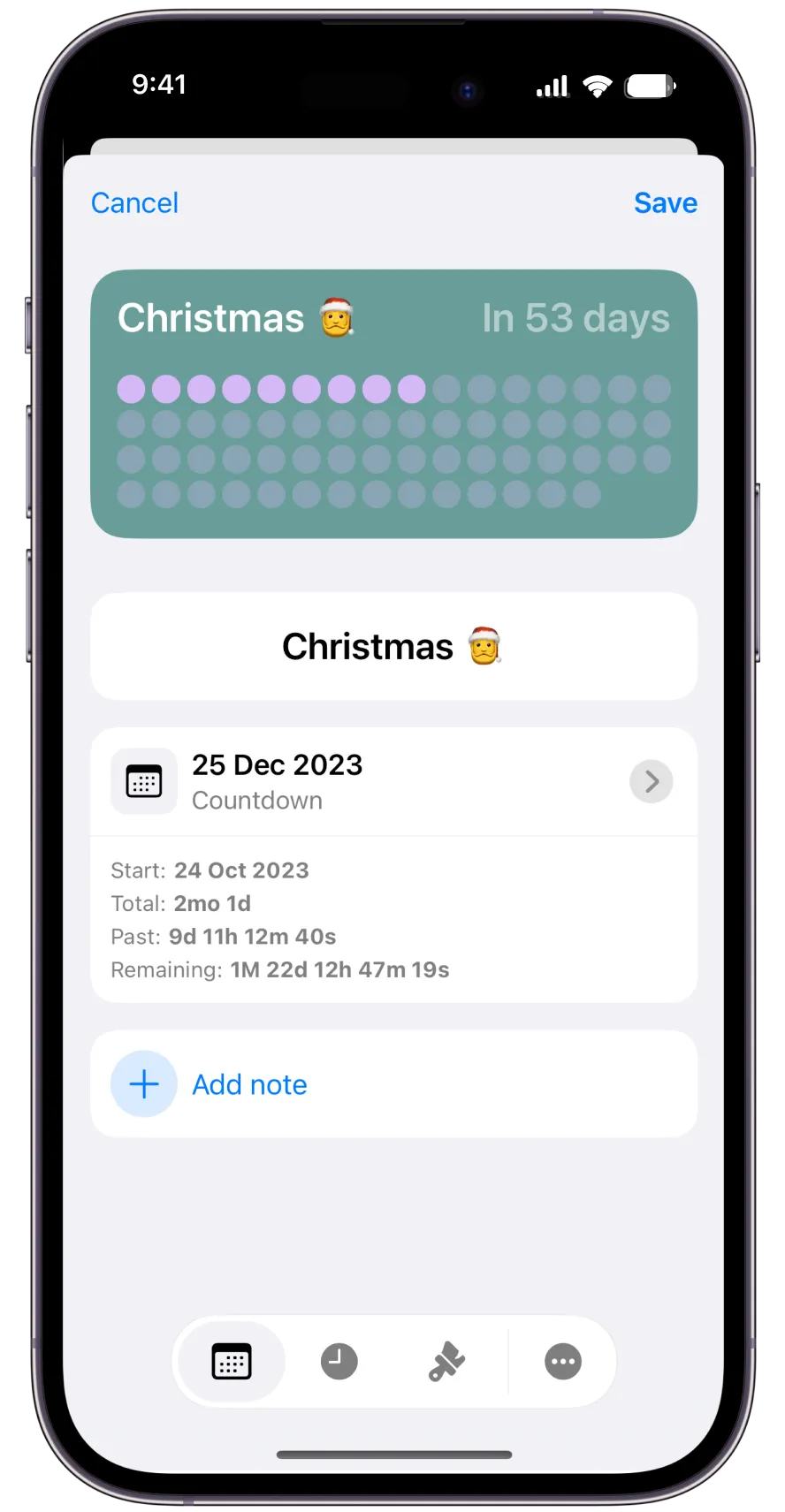 Customise your Christmas widget.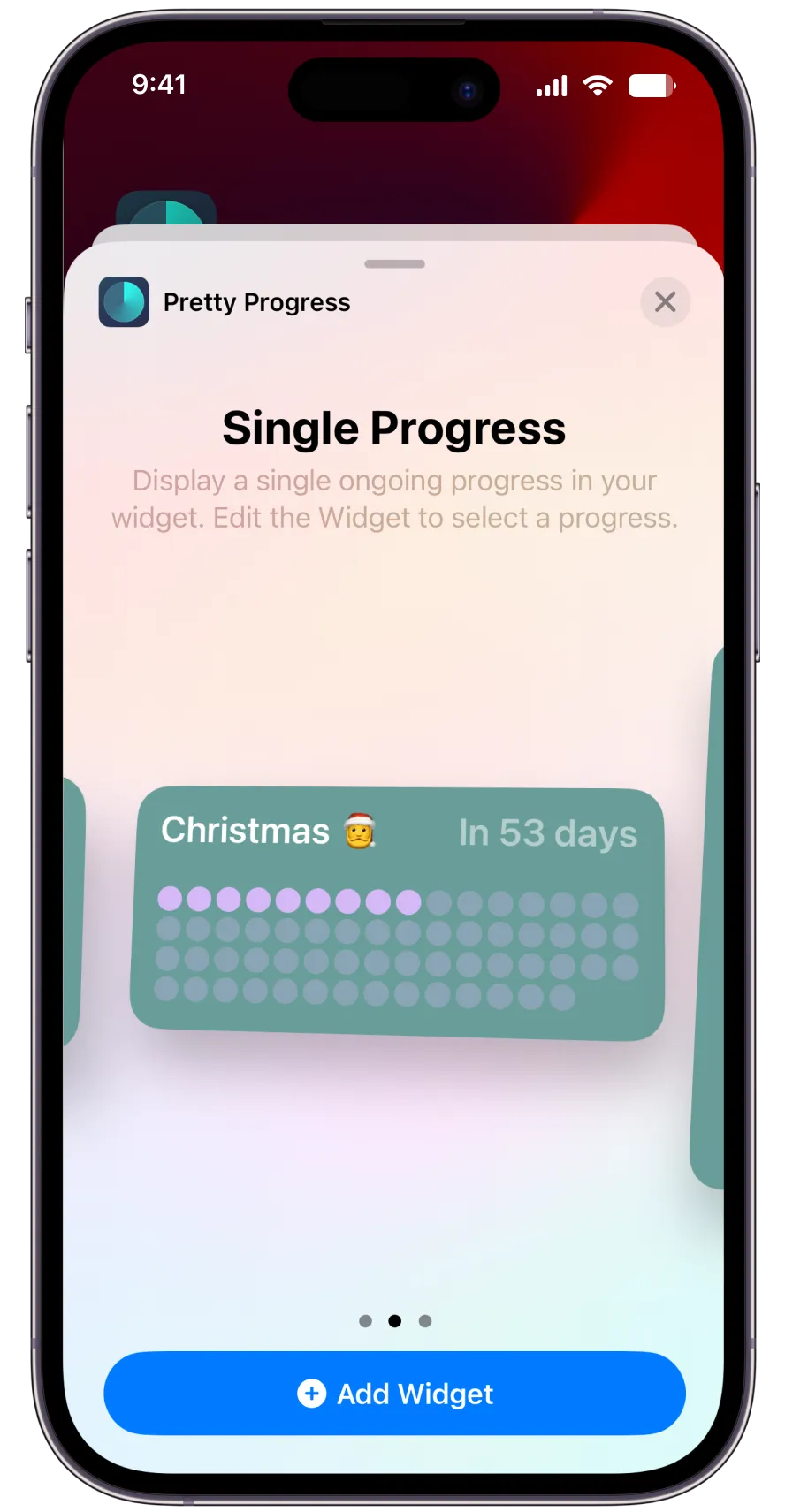 Tap and hold and add a countdown widget on your Home Screen.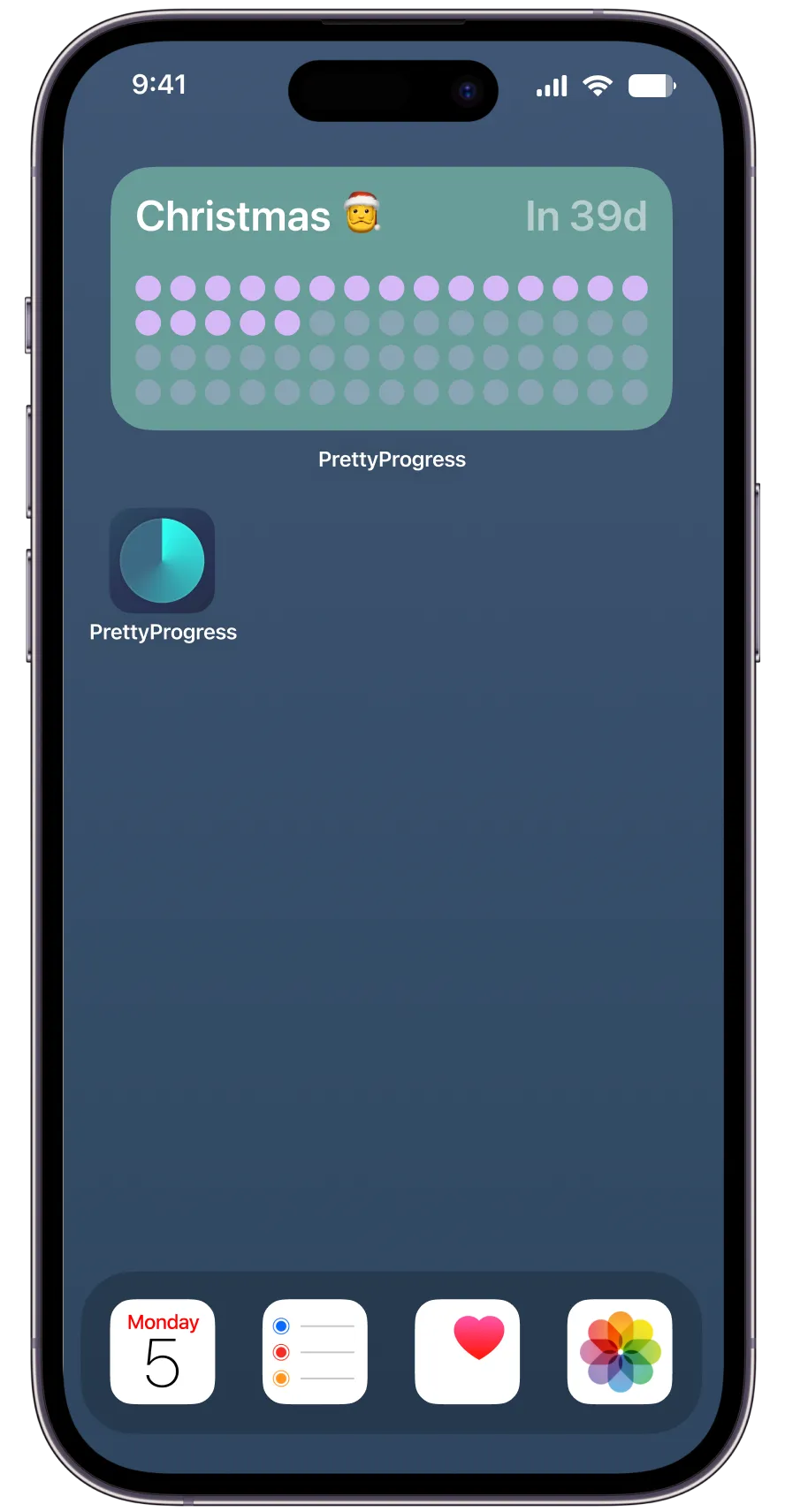 Track your Christmas with the countdown widget and enjoy every magical moment.
Make every day merry and bright.
Set up a Christmas countdown widget.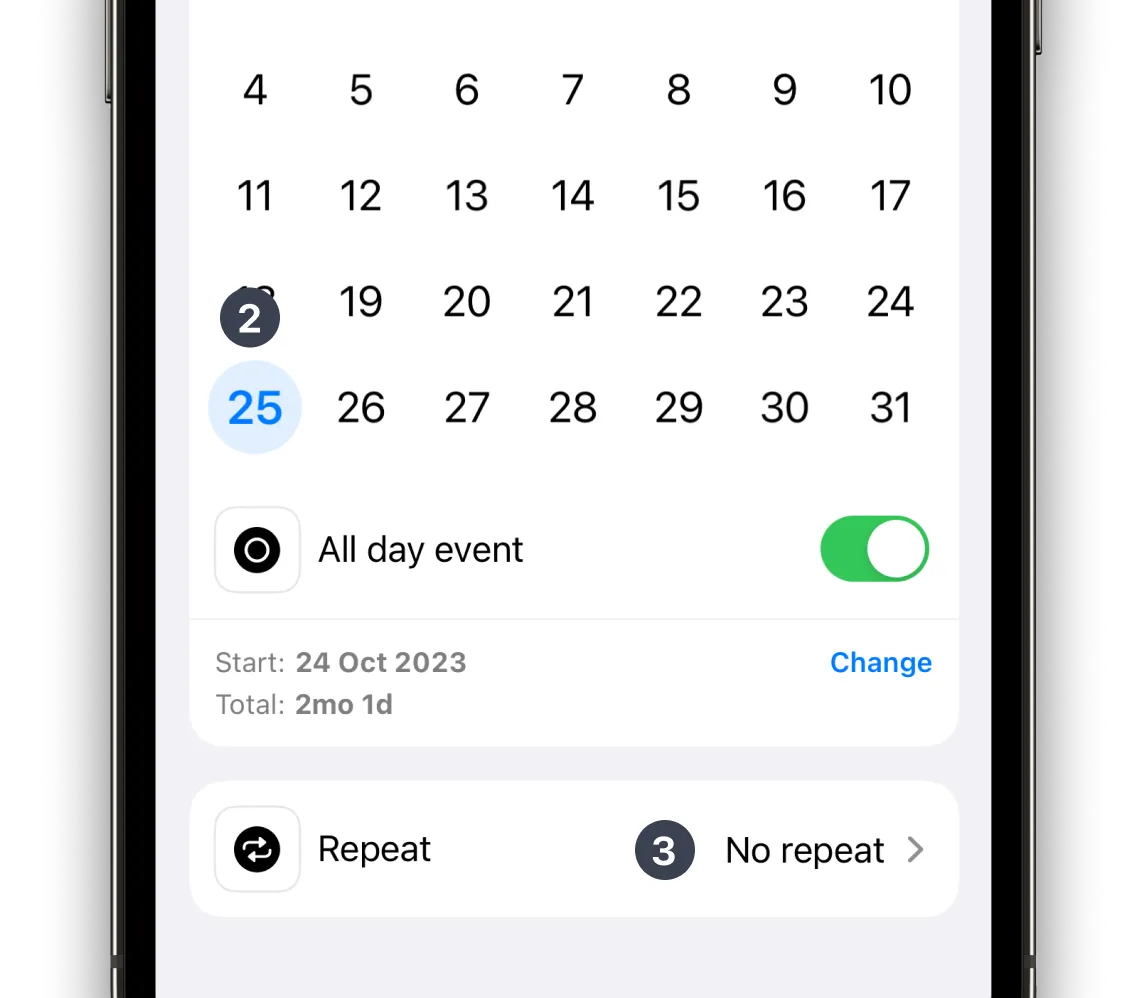 Select Countdown type of progress
Set the end date of your countdown as 25th December.
You can set a Repeat option if you want to repeat your countdown every year
Customise your countdown with different themes and colours, and create a widget that sparks your Christmas spirit.
Let the countdown begin with Pretty Progress.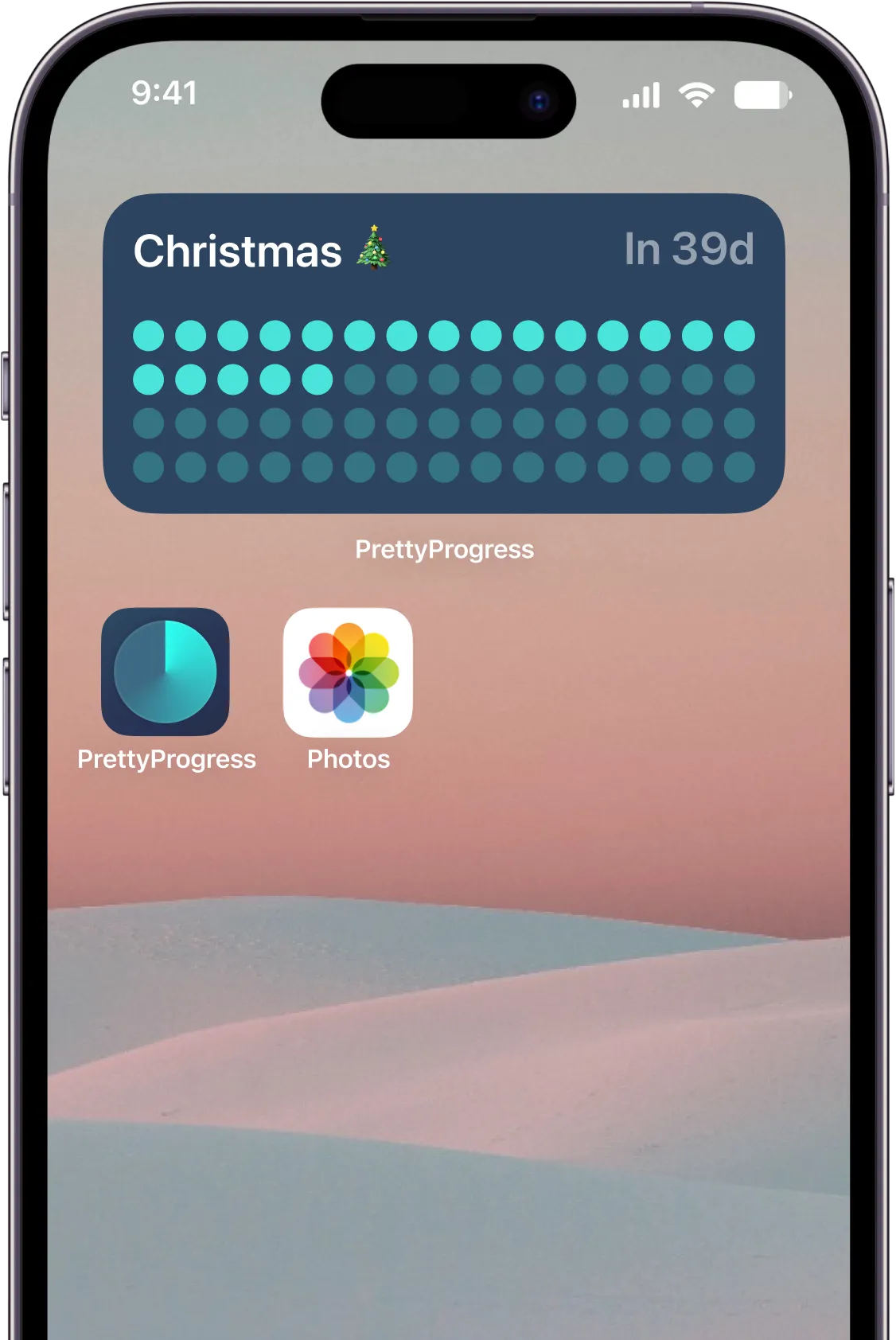 Immerse yourself in the holiday spirit.
Efficiently manage time.
Plan and prepare for the season.
Personalize your Christmas tracker.
Keep the holiday spirit alive.
Bring daily moments of holiday joy.